© 2014 Yarkhan Family of Hyderabad Deccan


Profile: Ashraf Unnisa Begum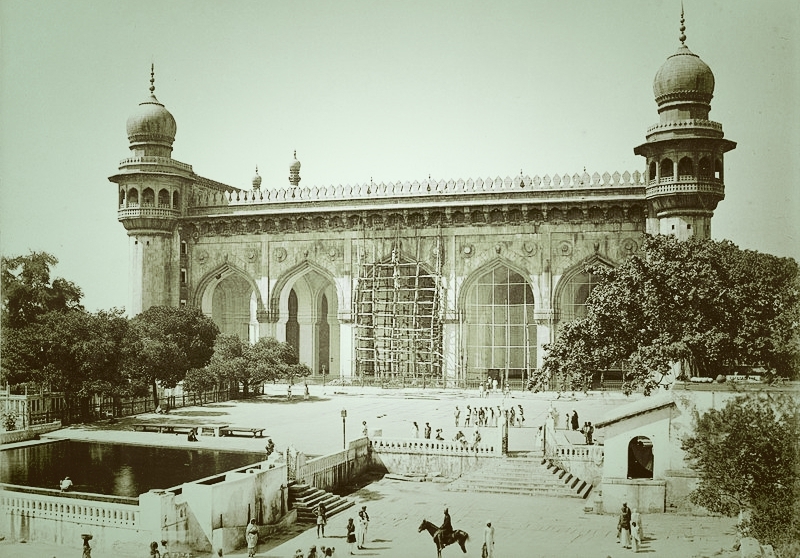 Ashraf Unnisa Begum was born on August 28, 1935, in Hyderabad India. She was the eldest daughter of Nawab Ghouse Yarkhan and Jahanara Begum. She was born during the period in which several changes occurred in the State of Hyderabad among the noble families and throughout the entire of country of India. She was another in a long line of established and special personalities. Her maternal grandfather, Nawab Sharfuddin Khan was a municipal commissioner. Her paternal grandfather, Nawab Ahmad Yawar Jung was a revenue officer in the District of Nalgunda in the Nizam's State. In her lifetime, Ashraf Unnisa would continue this legacy of high achievements.

Ashraf Unnisa Begum began her education in St. Georges Girls Grammer school, achieving academic success from a young age. From there she continued her studies at Women's College Osmania University successfully completing a Bachelor of Sciences degree in 1958.

In 1959, Asraf Unnisa married Mohammed Abdul Wahab, who was also an academic achiever in his own regard. He graduated from Osmania University in the honour list with extremely high marks and received a scholarship to study in Masters of Glass Technology in the US from Columbus University in Ohio in 1948. Upon his return to India, he joined a regional research laboratory as a senior scientific officer. In 1962, Abdul Wahab performed a presentation to Indian Prime Minister J. Nehru on a project that he was working on.

In the building and development of India, PM Nehru established Council of Sciences and Industrial Research (CSIR), which represented 9 labs all over India, with one in Hyderabad. Abdul Wahab rose to the rank Deputy Director of the Lab in Hyderabad during the 1970's. Abdul Wahab's dedication to science and development continued even in retirement, when in 1982 he established Nimra Cerglass which is a company specializing in Ceramics Technology.

Shortly after her marriage, Ashraf Unnisa joined Nandi Educational Institute, operated by Ms. Nandi, as a teacher in the field of biological sciences. Ms. Nandi was very impressed with her knowledge, skills and dedication and promoted her to Vice Principal. Ashraf Unnisa then completed her Masters in Education. In short few years later, she was promoted to Principal and served in this role for the rest of her career.

Nandi Education Institute was very well known in the 1960's in their education of girls who hail from the noble families, in Hyderabad. Ashraf Unnisa would take the students to Aligarh University for appearing in the Metric examination.


In 1966, Ashraf Unnisa and Abdul Wahab had a son, named Khaja Mohammed Moinuddin Khader. After his education, he joined his father's company Nimra Cerglass and today is serving as Director. Khader got married in 1990 and had a daughter in 1995. Ashraf Unnisa was very close with her granddaughter and loved her very much.

During her lifetime, Ashraf Unissa and her husband were blessed to be able to travel to many places around the world, including Europe, North America and the Middle East. In 1983 they performed Hajj, in Makkah, Saudi Arabia.

Ashraf Unnisa Begum is remembered for being a very strong, administrative and influential personality. Ashraf Unnisa would drive to work on a daily basis at a time when it was rare for women to drive a car. Her home was always open and welcome to all family members travelling to India from around the world, and was known to be very helpful.


Abdul Wahab passed away in 1996. Asraf Unissa passed away in December 2006. May Allah forgive all of their sins and grant them both Jannah (Paradise), Ameen.