© 2014 Yarkhan Family of Hyderabad Deccan


Profile: Nawab Ghouse Yarkhan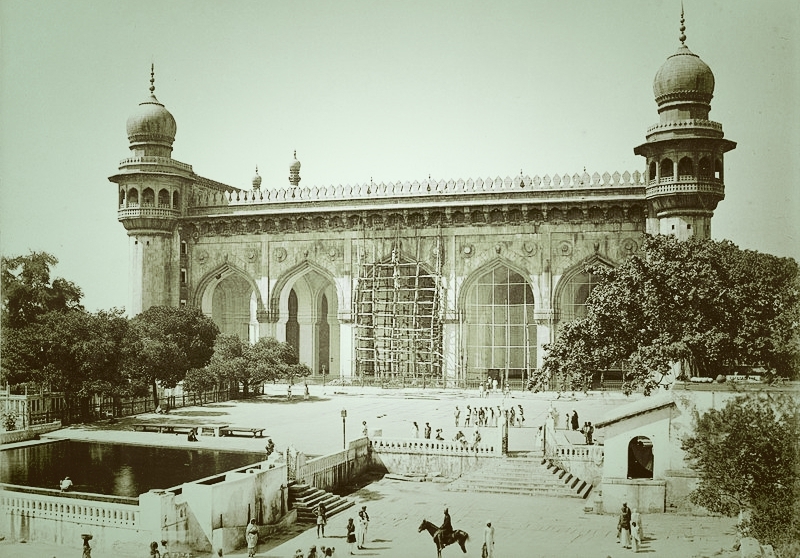 Nawab Ghouse Yarkhan was born on March 12, 1913. He was the son of Nawab Ahmad Yawar Jung and Siadath Unnisa Begum. Ahmad Yawar Jung had first gotten married in 1898 but his wife passed away shortly after the birth of their daughter.
​
Following this Nawab Ahmad Yawar Jung married Siadath Unnisa Begum who was the daughter of Qamaruddin Saheb, a judge in the Adalath e Aliya (High Court). Nawab Ghouse Yarkhan had two sisters, Thaniath Unnisa Begum and Zeenath Unnisa Begum. When Nawab Ghouse Yarkhan reached the age of 3, his mother passed away. At this time, and throughout many of his childhood years, his father Ahmad Yawar Jung was working in the Revenue Department outside of the City of Hyderabad. Nawab Ghouse Yarkhan was an intelligent student and ended up studying Law and becoming an Advocate.

On January 25, 1934, Nawab Ghouse Yarkhan married Jahan Ara Begum, who was the daughter of Nawab Sharfuddin Khan. The Walima celebration was attended by the 7th Nizam, Nawab Mir Osman Ali Khan. Together, Nawab Ghouse Yarkhan and Jahan Ara Begum had 3 sons and 4 daughters and they lived in a large residence in Ramkote, King Kothi. This residence was located very close to the official palace of the Nizam, King Kothi palace. The Yarkhan family mansion still stands today and is used by the Government of Hyderabad as a Music College.

Nawab Ghouse Yar Khan was very knowledgeable in Urdu literature, Poetry and Persian Literature. He knew by heart the Kalaam (Ghazals, Nazm etc) of numerous Urdu Poets. Whenever an Urdu Poet would visit Hyderabad, Nawab Ghouse Yarkhan would invite them to his house and Mushaira events were held. The picture to the right is Nawab Ghouse Yarkhan and his son Qutub Yarkhan, standing with the poet Josh Maliabadi. Also in the picture is Nawab Ghouse Yarkhan's nephews, Khaja Wahiduddin (far left) and Azizuddin Khan (far right).

Nawab Ghouse Yar Khan was very much influenced by the teachings of an Islamic Scholar named Hazrat Abu Nasr Saheb. Hazrat Abu Nasr Saheb used to live in Shamsabad (located about 15 miles outside of Hyderabad) in a remote hilly area.

Nawab Ghouse Yarkhan lived to see many of his grandchildren and great grandchildren. He was also blessed to be able to travel to a variety of countries. Along with his wife, Jahan Ara Begum, he performed Hajj and traveled from India to Saudi Arabia by ship. Both he and his wife also visited England, Pakistan, Canada and the United States.

Nawab Ghouse Yarkhan is remembered as a distinguished, intelligent and caring person. Many of his grandchildren remember him caring for them and loving them very closely. Many years after he passed away, his wife Jahan Ara Begum would talk about how he taught her how to drive a car, would look after his grandchildren with much concern and how he would help with things that needed to be done around the house.

Nawab Ghouse Yarkhan passed away on May 28th, 1988. May Allah forgive all of his sins and grant him Jannah (Paradise), Ameen.